Maple City Blues Festival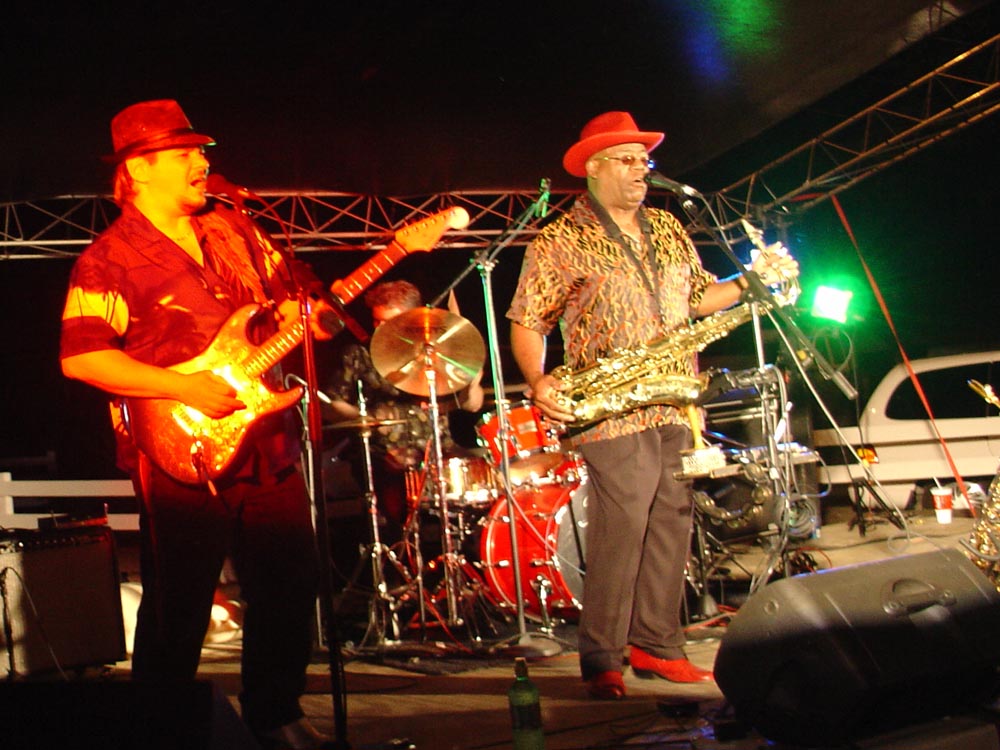 Above: The Crossroads Blues Band tears up the stage at the 2004 Maple City Blues Festival.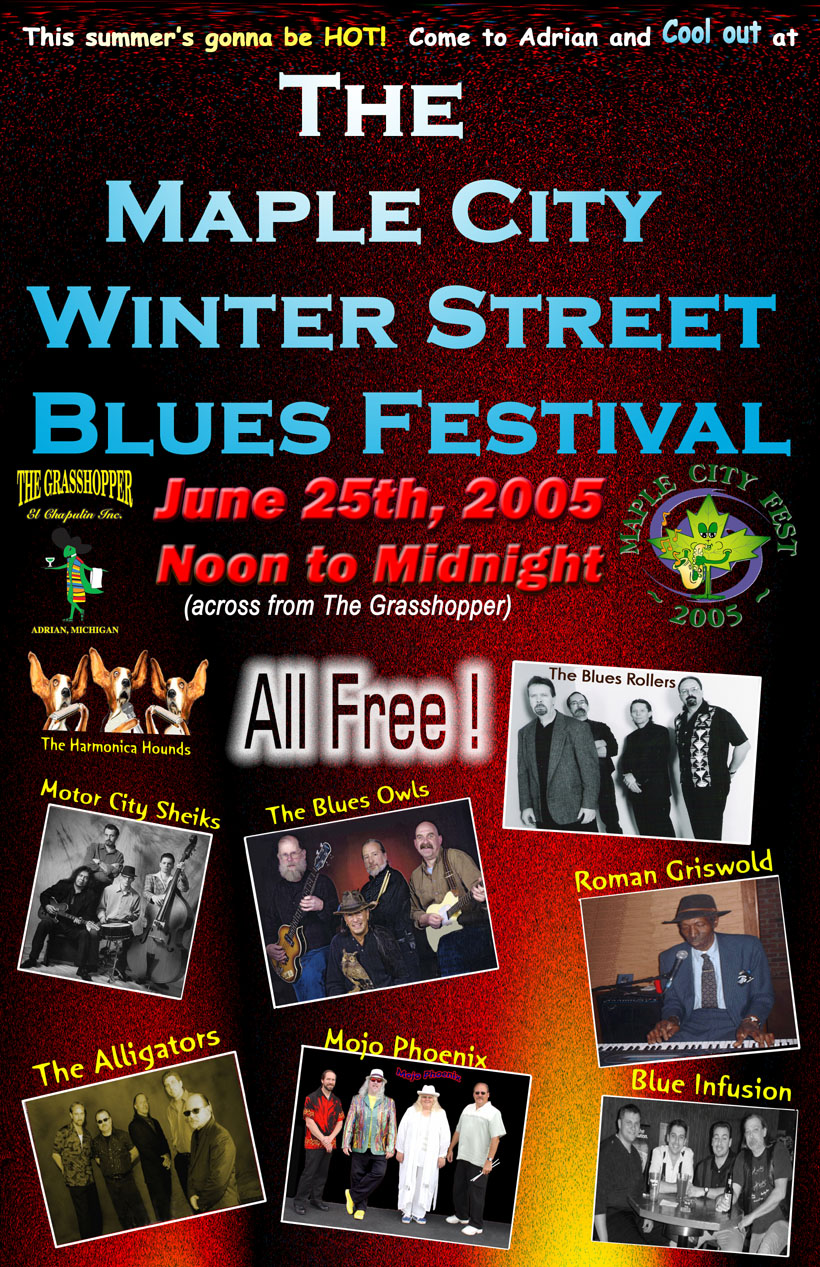 Festival Schedule:

Talent show winner - Noon to 1pm
Harmonica Hounds - 1:20pm to 2:20pm
Blues Owls - 2:40pm to 3:40pm
Roman Griswold - 4pm to 5pm
The Blues Rollers - 5:20pm to 6:20pm
The Alligators - 6:40pm to 7:40pm
Blue Infusion - 8pm to 9pm
Mojo Phoenix - 9:20pm to 10:20pm
Motor City Sheiks - 10:40pm to Midnight


&nbsp &nbsp &nbsp The Maple City Festival takes place in Adrian Michigan and just happens to be the town's party of the year. So, I was flattered when the chairman of Maple City Festival, Dusty Steele, asked Slipped Disc Productions to organize a Blues Festival as part of the 2004 event.
The Blues festival was held from noon – midnight in the city parking lot across from the Grasshopper Bar. We had 10 top-notch acts from Michigan, Ohio and Indiana. The attendance was around 3000 and this was free to everyone. The city of Adrian embraced this event with open arms and I am delighted to be able to work with them again as plans are in the making now for Maple City Blues Festival 2005. The date is June 25 and will be in the same location from noon – midnight and as always, these events just get better each year.


Maple City Blues Festival
June 25th, 2005
Downtown Adrian (Next to the Grasshopper

Visit this page often for updates.